VIN Check
Welcome to VIN Check!
nhtsa-vin-small-744x698.jpg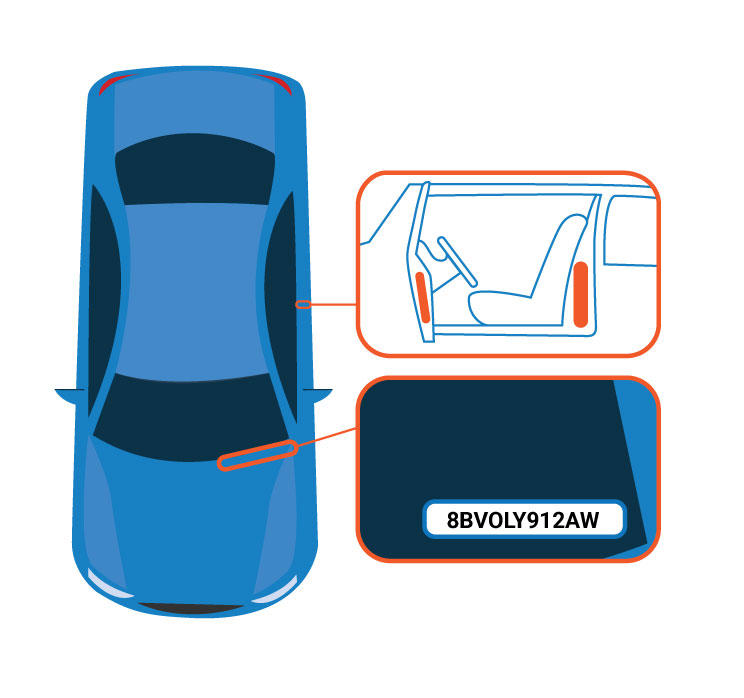 No matter how you are acquiring a vehicle, it's always a good choice to check for a title brand before determining if it's the right vehicle for you.  Here you can select from a list of approved providers to check the Vehicle Identification Number (VIN) of the vehicle you want to purchase to find out if it may be salvaged, rebuilt, or was damaged in a flood.  This is one of the most important steps you can take to protect yourself before making your purchase.
Here's what you do to complete a VIN Check:
Get the VIN of the vehicle you want to buy.  The VIN is visible through the windshield on the driver side dashboard or printed on a sticker on the driver's side door or door jamb.

 Have your credit card available.

Select one of the approved providers below. Prices vary so you may want to shop the vendors before making a selection. Be sure to note what is offered for the price.

Follow the steps to obtain the report.
VIN Check
​A VIN can be checked via the National Motor Vehicle Title Information System (NMVTIS), a national consumer protection database that provides title information from states across the country. Whether you are buying from a local dealer, individual or eyeing a vehicle from an online auction website, it will help you to know what you are buying before you pay any money or sign any paperwork for the vehicle.
Check out the video below to see how to get a vehicle history report!
Most Common Title Brands
Salvage - A salvage title is often issued by states when a vehicle is damaged and the cost to repair is significant (usually if it is over a certain percentage of fair market value). One way a vehicle may end up with a salvage title is when an insurance company declares a vehicle a total loss.
Guy-Inspecting-Vehicle.png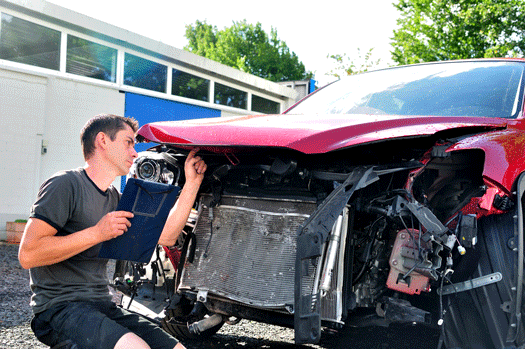 Water/Flood Damage - Hurricanes, thunderstorms and flash flooding are responsible for water damage on many vehicles each year in the United States. Don't think that because you live miles from a hurricane or flood zone that you won't encounter a water-damaged vehicle.
Car-Submerged-In-Flood-Water.png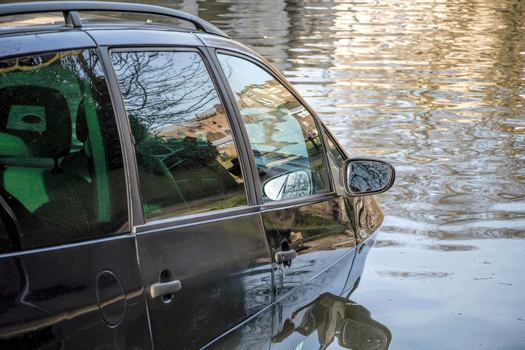 Rebuilt - A vehicle that has been previously branded as salvage but has been rebuilt/repaired and reinspected. These vehicles are driveable but the rebuilt brand remains on the vehicle's title/registration documents permanently.
Guy-Sanding-Car-Bumper.png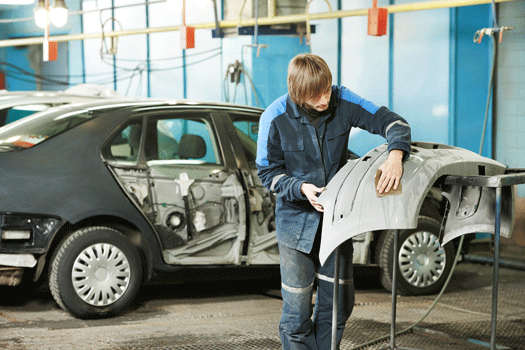 A report from the NMVTIS database gives you the vehicle's title history, which includes whether the vehicle was ever in the possession of a junk or salvage yard or declared a "total loss" by an insurance company.
Approved NMVTIS Data Providers
The providers below have been approved by the U.S. Department of Justice to provide information from the National Motor Vehicle Title Information System (NMVTIS) to the public. These approved providers agree to provide NMVTIS reports that meet federal requirements. When you select an approved provider, you will leave the Georgia Department of Revenue website and be routed to the provider's website.
Title-Check-Web-Banner_600x300-995.jpg
check-that-vin-auto-title-search.jpg
VinGurus
VinAudit_600x300.jpg
vinsmart_600x300.jpg
Whether you utilize one of the approved providers or choose to do your own internet search for another provider, remember that is important not to purchase a used vehicle until a VIN Check is completed.