Check the VIN Before You Buy
Vehicle Identification Number (VIN) checks offer helpful information whether you are buying from a local dealer, individual, or eyeing a vehicle from an online auction website. 
No matter how you acquire a vehicle, checking the VIN is one of the most important steps you can take to protect yourself before purchasing a pre-owned/used vehicle.
VIN Location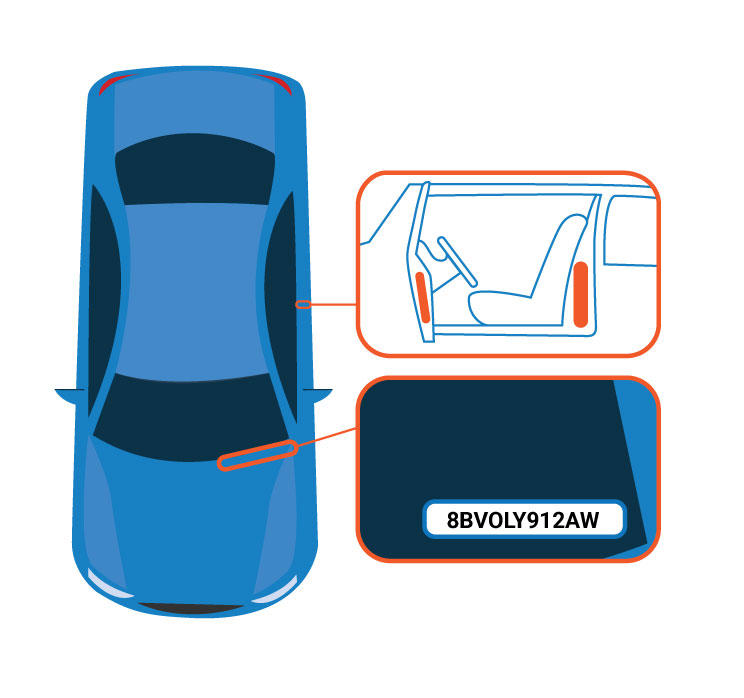 Why Check the VIN?
A VIN check shows if the vehicle has a title with a brand.  
Title brands show if a vehicle is salvaged, rebuilt, or was damaged in a flood. 
A VIN check will also provide information such as vehicle history, major repairs, and more.
This title information is important to know BEFORE you pay any money or sign any paperwork for a vehicle.
How to Check a VIN
National Motor Vehicle Title Information System (NMVTIS) is an electronic system that provides consumers with valuable information about a vehicle's condition and history. 
A report from the NMVTIS database gives you the vehicle's title history, which includes whether the vehicle was ever in the possession of a junk or salvage yard or declared a "total loss" by an insurance company.
NMVTIS website has links to approved data providers. Some of these VIN checks are free, some may have a small fee.
Some dealers may offer this information to customers at no charge as a courtesy. 
Common Title Brands
Guy-Inspecting-Vehicle.png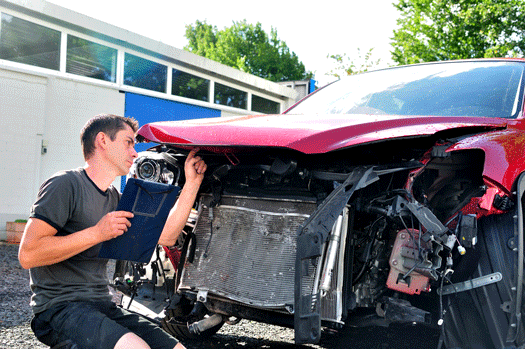 Below are a few descriptions of title brands you may want to be aware of; such as, salvage, rebuilt, and water or flood damage.
Salvage - Salvage title brands are often issued by states when a vehicle is damaged and the cost to repair is significant (usually over a certain percentage of fair market value).
Example:  A vehicle may end up with a salvage title when an insurance company declares the vehicle a total loss.
Water/Flood Damage - Every year, hurricanes, thunderstorms and flash flooding are responsible for water damage to many vehicles.
Don't think that because you live miles from a hurricane or flood zone that you won't encounter a water-damaged vehicle.
Car-Submerged-In-Flood-Water.png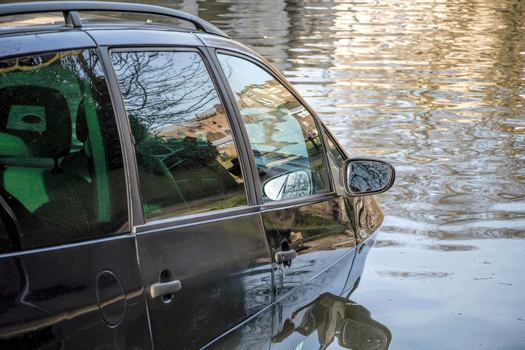 Rebuilt - A rebuilt vehicle has been previously branded as salvage but has been rebuilt/repaired and passed inspection.
Vehicles with a rebuilt brand title can be registered but the rebuilt brand remains on the vehicle's title/registration document permanently.